consultation & quote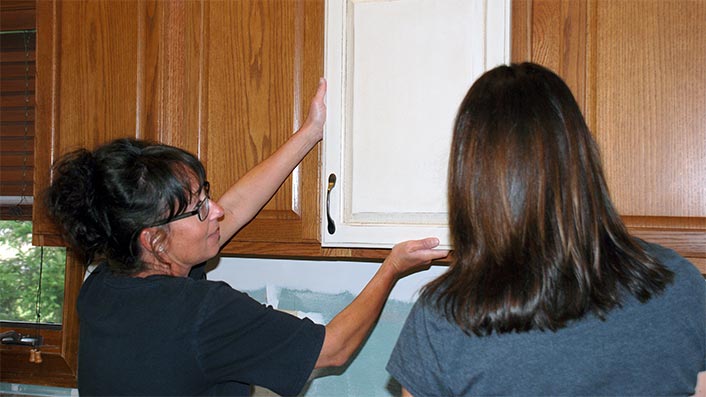 For an exact quote, you will want to schedule a free in-home consultation. During the appointment you will have the opportunity to see examples of our Original and Premium finishes and select from our huge sample door collection showcasing our 26 paint colors and 5 wax colors.
With solid color, antiquing and distressing options, as well as our custom color capability, cabinet color choices are limitless. By browsing our sample collection in your home, you can be certain your color selection perfectly matches your countertop, backsplash and flooring.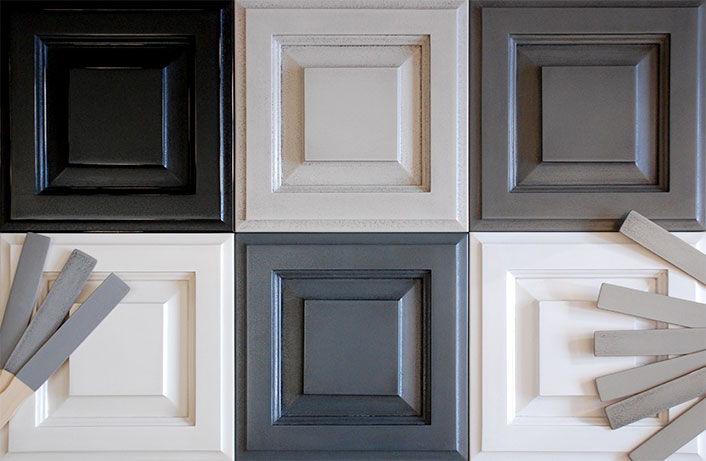 A short visual slide show explains our step-by-step process so you can understand how we complete your doors and drawers in our paint studio and what would happen each day in your home on the base cabinets.
An exact quote is provided at the in-home appointment. Appointments last about 2 hours and are generally scheduled on Saturdays.
Contact us now to schedule a consultation and quote.